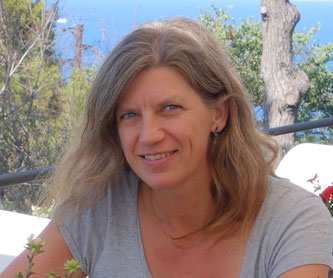 Rome, Italy (10 February 2020) - The Board of Circolo Scandinavo is pleased to announce the appointment of Marie Kraft (b. 1967, Sweden) as the new director starting from 1st of July 2020.
"We are pleased to welcome Marie Kraft as the new Director of Circolo Scandinavo. She will join us in leading the work on to new and exciting paths. Marie has a valuable background with cultural institutions and an extensive experience in leadership" says Kolbrún Halldórsdóttir, chair of the Board.
Educated as an architect, Marie Kraft has worked for cultural institutions as well as a freelancer with various architectural assignments. She has also worked as a scenographer for theatre. Among her many projects are restoration and transformation of historical buildings, as well as development of projects around art in urban settings, installations and scenography in public space, cultural events and performances.
With a part-time position at the Swedish institute in Paris during more than twenty years, and
several shorter missions at Villa San Michele at Capri and The Baltic centre for writers and translators in Visby, Marie has gained an experience in institutional management and administration of hosting artists and researchers in residence.
Marie´s relation to the Italian cultural life started already during her studies in architecture when she
developed her last year project in Venice. In recent years Marie has taken part in the organisation of several official cultural events in Italy, assisting the Swedish Embassy in Rome with connections to Swedish artists and Italian collaborators.
For additional information, please contact:
Kolbrún Halldórsdóttir, chair of the Board
Email: board@circoloscandinavo.it
About Us:
Circolo Scandinavo has two major tasks; to run a modern residency program and to increase the visibility of Nordic culture and Nordic artists to an Italian audience. We are supported by the Nordic Council of Ministers. We aim to create a space where artists from different countries, professions, and backgrounds can meet and exchange ideas. Circolo Scandinavo organizes monthly events and artist talks in order to promote the Nordic artists in Rome. Circolo Scandinavo has about 200 members today. Since 2006 we have been located on Via della Lungara in a large, spacious apartment in the stately "Casino di Vigna" which was built in the 16th century. The house is neighbour to Villa Farnesina and lies opposite to Palazzo Corsini, which is known as the home of the Swedish Queen Kristina, who spent the last 35 years of her life there.