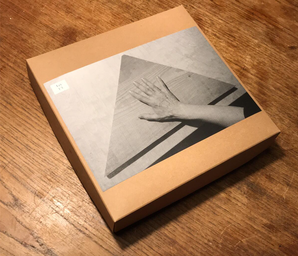 It was during a trip to Rome with a choir project that Icelandic visual artist Bryndís Hrönn Ragnarsdóttir was really taken by the city. During the trip she had a physical reaction to being able to walk in the same paths as people did 2000 years ago. During her stay in May, she has found herself appreciating the human scale of things in the city, that even if it's a big city, it's not overwhelming. There are no big billboards here and the city feels calm, with a soft atmosphere even though it's constantly busy. The fact that the surroundings are full of remains and artefacts fascinates the artist and how the Romans are so mundane about it, there is no need to "sell" it anymore. 
At the residency Ragnarsdóttir has been working on the joint project Assembly of the holy with Gunnhildur Hauksdóttir but also on her own project, the 3-dimensional piece "Lei". In May she has also had time to visit churches, the botanical garden, take research walks with fellow residence artists, driving south to Puglia to research traditional vernacular houses and much more. Spending time and working in Circolo has been giving, the place offers both privacy and the company of others. "It's funny, it's almost like living in a big home as a teenager, but a more priviliged one with more freedom" the artist says. 
In her hometown Reykjavik there are a lot of things to see and do. Her top ten list consists of for example: long walks in the city, the annual outdoor sculpture exhibiton Hjolid, swimming in the ocean and public swimming pools (and avoiding the Blue lagoon!), the art museums, getting out of the city, going to the Selatangar beach in the south, the entire Snæfellssnes peninsula in the west, "the banana house" bothanical garden in Hveragerði, and a fully functional turf house farm museum Islenski Bærinn in Austur Meðalholt. That´s only eight but there should be at least two blank spaces in every bucket list I suppose.
Text: Oona Haapamäki
Photos: Bryndís Hrönn Ragnarsdóttir
LEI 2019
Photo, box, schablon, paper, graphite, metal.
W: 21 L: 21 H: 4 cm